Jon Sorensen skies for the movie "The Dark Crystal" (1982).
Please allow the site 100 seconds to land.
"Absurdity is what I like most in life".
And Now...Here is the News...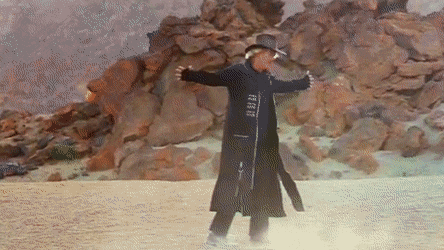 "A wee bit of a website..."




Jon Sorensen
...Scrapbook...When you ghost hunt, you kind of time travel: you get that residue of the past.
Zak Bagans



"There's something about arriving in new cities, wandering empty streets with no destination. I will never lose the love for the arriving, but I'm born to leave."
― Charlotte Eriksson, In search for The Great Perhaps
"Life is not measured by time. It is measured by moments."
― Armin Houman
"I woke up as the sun was reddening; and that was the one distinct time in my life, the strangest moment of all, when I didn't know who I was - I was far away from home, haunted and tired with travel, in a cheap hotel room I'd never seen, hearing the hiss of steam outside, and the creak of the old wood of the hotel, and footsteps upstairs, and all the sad sounds, and I looked at the cracked high ceiling and really didn't know who I was for about fifteen strange seconds. I wasn't scared; I was just somebody else, some stranger, and my whole life was a haunted life, the life of a ghost."
― Jack Kerouac, On the Road
"The Universe is very, very big.
It also loves a paradox. For example, it has some extremely strict rules.
Rule number one: Nothing lasts forever.
Not you or your family or your house or your planet or the sun. It is an absolute rule. Therefore when someone says that their love will never die, it means that their love is not real, for everything that is real dies.
Rule number two: Everything lasts forever."
― Craig Ferguson, Between the Bridge and the River
For Hayley Okines, whose example taught me a lot.
"At last a steady twilight brooded over the earth, a twilight only broken now and then when a comet glared across the darkling sky. The band of light that had indicated the sun had long since disappeared; for the sun had ceased to set—it simply rose and fell in the west, and grew ever broader and more red. All trace of the moon had vanished. The circling of the stars, growing slower and slower, had given place to creeping points of light. At last, some time before I stopped, the sun, red and very large, halted motionless upon the horizon, a vast dome glowing with a dull heat, and now and then suffering a momentary extinction. At one time it had for a little while glowed more brilliantly again, but it speedily reverted to its sullen red heat. I perceived by this slowing down of its rising and setting that the work of the tidal drag was done. The earth had come to rest with one face to the sun, even as in our own time the moon faces the earth ".
H.G. Wells, The End Of Time, The Time Machine.
"The earth was all before me. With a heart
Joyous, nor scared at its own liberty,
I look about; and should the chosen guide
Be nothing better than a wandering cloud,
I cannot miss my way."
― William Wordsworth, The Prelude
"Tha Dia a 'toirt dhomh an aoibhneas, a bhith a' gabhail ris na rudan nach urrainn dhomh atharrachadh, an misneach na rudan as urrainn dhomh atharrachadh, agus an gliocas a bhith ag aithneachadh an eadar-dhealachaidh" .
​
Jon Sorensen
"You can't use up creativity.
The more you use, the more you have".
"Oh how Shakespeare would have loved cinema!"
― Derek Jarman, Dancing Ledge
"God bless and happy trails. "
Jon Sorensen
"If you look for a meaning,
you'll miss everything that happens".
"Everything you can imagine is real. All Art is a diary."
― Pablo Picasso
"Lovers don't finally meet somewhere. They're in each other all along."
― Mawlana Jalal-al-Din Rumi
"

Alien Blood" UK Trailer Visuals
The music track on this 20 year old off-line of the
"Alien Blood" trailer

is "Stowaway" from my album
"The Core Of Dreams".
Summer, 2019. Scotland: "My first visit to the Island of Arran since I was 16 years old, when during one stormy Scottish night, in a tent, I lost my virginity to a beautiful Chinese girl. In a sense I had started my travels".

Jon Sorensen
Dragon Project...

music track is "Toraidhean"
I love green. Green is the color of nature, trees.
I'm a tree freak. I spend a lot of my time planting trees,
nurturing them, and studying them. It's one of the
colors I couldn't live without.John Boorman