Jon Sorensen skies for the movie "The Dark Crystal" (1982).
Please allow the site 100 seconds to land.
"Absurdity is what I like most in life".
And Now...Here is the News...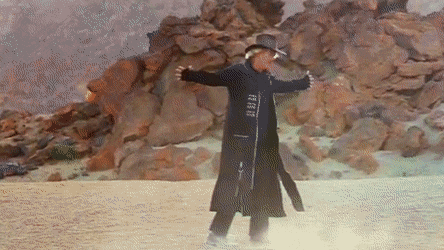 "A wee bit of a website..."




Jon Sorensen
"A perfect movie...spirited, beautiful,
and dangerous...I absolutely loved it.
What cinema was meant to be about.

"
​
Jon Sorensen
"An extraordinary and beautiful face.
A recent DNA construct of a Denisovan woman.
They are thought to have parted from their
Neanderthal cousins 400,000 years ago, but
scientists do not know for sure what happened to
them.

What were her dreams? Did she see the future? Was nature, the sun, the moon, the seasons, all the God she needed? Did she have the real measure of time and space? Have we forgotten everything she knew and saw through those remarkable eyes? Was she the best of us and can we still learn anything from her? Will we listen?"
Jon Sorensen
"Still round the corner there may wait
A new road or a secret gate
And though I oft have passed them by
A day will come at last when I
Shall take the hidden paths that run
West of the Moon, East of the Sun."
― J.R.R. Tolkien
"...my film of the year...and picky about what I spend time watching these days...is "The Man Who Killed Hitler and Then The Bigfoot". Made a wee beeline for it the moment it was finished. Sam Elliott essays a take on the "sum of a man's life", and many artisans from the handmade era of films make a contribution. Matte painter Roccoo Gioffre plays a prissy Nazi official, Douglas Trumbull is executive producer or somesuch, and it features some graceful cloud tank work. It tells its' tale beautifully and classically and it gladdened my heart to see this elegaic gem out there".
Jon Sorensen
"...for Michael Bentine...a pioneering sound artist.
Working with primitive equipment, Michael created these soundscapes...every voice was his...and all sound effects were created by him at the B.B.C...he continues to be an absolute inspiration to me...
Michael was a traveller, satirist, parapsychologist, writer, (and, depending on your point of view, still is), and, like all truly talented people, the most modest of men...a true polymath and a bloody good laugh".
Jon Sorensen
"A Summer 2019 visit to a part of West Scotland where I grew up. My first since I was 16 years old.
I took this evening sky photograph . It became clear to me, in my heart, where my "Dark Crystal" skies, (smaller photos, top left is a 1981 polaroid test of my cloud tank, below is an actual 35mm frame of the opening storm in the movie), came from...these childhood memories. I have travelled much of the planet and you only ever see these skies in this part of Scotland. How very lucky and priveledged I was to start out in life in such a beautiful place".
Jon Sorensen
​
"For Rutger Hauer...a true lifeforce and talent...in one of the most beautiful sequences ever filmed...it makes my heart soar every time. Timeless faces and an eternal spiritual human story. Rutger used to also teach film students in his native Holland"

.
Jon Sorensen
Forbidden Planet Animation
"If I could have been a full-time effects animator, hand-drawing the work in the heyday of Disney, I would have been a happy camper indeed.
​
One of the biggest influences in my creative life has been the Disney effects animator Joshua Meador. It came as no suprise to me that he loved the outdoors, travelling, and was an accomplished marine and landscape painter.
​
"Bambi" remains to this day my all time favourite movie. When I saw it as a youngster, I marvelled at the effects animation, particularly in the "Little April Showers" sequence. This man, I thought, has really studied water, its' character and movement.
​
Later when I saw his work on "Forbidden Planet", (he was loaned out to MGM by Disney), the animation had the same grace, intelligence and fluidity.
​
A few sequences are left here as a testament to my admiration and thanks to Joshua Meador, for sparking in me another facet of visual arts and exploration. I myself did do a wee bit of hand drawn effects animation on various projects...but never enough! I missed the halcyon days of hand drawn animation and visual effects".
​
(Mention of "Forbidden Planet" can't be made without referencing the groundbreaking electronic music and sound created by Bebe and Louis Barron, (left). They continue to influence every electronica musician around, including myself).
Jon Sorensen
​
​
"The soul is healed by being with children."
― Fyodor Dostoevsky
Greta Thunberg, aged 16, addresses climate change.
" I finally looked up the background of Greta Thunberg, and, as I suspected, she is on the autistic spectrum.
I have long held the belief that this is a new stage in human evolution and that these children have been appearing with increasing frequency across the planet. Greta is just one example of a potential that will have to be harnessed in time and these children are the new stage in an autistic spectrum and evolution that has already, in recent years, manifested itself in the creative arts and scientific advancement.
However, as with any past leap forward in the evolution of the human species, many of these children have been sidelined by social structures, and far worse, and indeed medical structures. This continues to this day. Their potential and their perspective needs to be harnessed and welcomed. Given time it will be. This is as inevitable as the rising tide.
New species of humans are being found all the time in the fossil record. Change is everlasting and inevitable.
Many writers have explored the possible human social structures. These included H.G. Wells who posited in both his depiction of a selenite society in "First Men In The Moon", and in his essays in his social commentary "Mind At The End Of Its' Tether", the evolution of a new human species presently unimaginable but inevitable.
I envision a possible future where a council of these new "autistic" beings will look back at the present times and wonder how it was that we allowed an untrammeled population explosion which resulted in the rape and sheer vandalism of the earth and the eradication of over 70% of all animal and plant species on this planet. Of how the increasing over-population led to a new World War which eradicated over 70% of humanity, bringing the Earth's agreed optimal and sustainable human numbers to 2.5 billion. Equally a virus, or the realignment of the Earth's climate will arguably do the same thing. The planet, a living organism itself, is already answering back.
The writer Douglas Adams wrote a passage in one of his books about an alien spacecraft landing at Lord's cricket ground in the middle of a game. No-one paid any attention to it and the game went on uninterrupted. The alien occupants were using a new kind of propulsion drive called the SEP. This stood for "Somebody Else's Problem". This is the flaw in the human condition.
​
Equally, in the Brad Pitt movie "World War Z", it is not the subject of fanciful "zombies" which is being addressed, but a metaphor for a human over-population which starts to migrate across the Earth. This is already happening and will accelerate. The movie begs the question as to how to control this problem with bullets and nuclear bombs. In reality, these migrants and refugees are not zombies but our fellow human beings, and they are coming your way.
​
In any event, these new children will appear in greater numbers. Much of society may perish on the shores of evolution, as it has done in the past. But for those of us included in this fate, we can at least be reassured that, in time, given inevitable power, these new "autistic" humans will be safe hands to take care of this planet. The planet, in any event, will survive. The jury is now out on whether humanity will. A cliffhanger. You cannot legislate against stupidity, so enlightened self interest remains the best hope. In the meantime, Greta and people like her continue to talk and we should all listen to their perspectives.
You can resist, but resistance is futile.
​
Of course, the rider here is that I may be talking science fiction. But Greta certainly is'nt.

Jon Sorensen